About Us
Meet Our Eye Doctors & The Bailey Eye Care Family
S. Glenn Bailey, OD
Dr. Bailey is a native of southern West Virginia. His did his undergraduate studies at Marshall University and earned his doctor of optometry degree from The Ohio State University College of Optometry. He is the founder of Bailey Eye Care and has practiced in Huntington and Barboursville since 1980. His practice includes full-scope comprehensive eye, vision, and contact lens care. In addition to providing primary eye care services to his patients, his practice emphasizes medical eye care and ocular disease, including the management of dry eye condition, cataracts, glaucoma, and macular degeneration.
Dr. Bailey is an active volunteer in his profession. He is a former president of the West Virginia Association of Optometric Physicians, and in 2008 he was named West Virginia Optometrist of the Year. He has served on the West Virginia Board of Optometry and is currently West Virginia's Trustee to the Southern Council of Optometry.
In his spare time, he is an avid bicyclist and enjoys the outdoors and traveling. He and his wife Vanessa have three grown children and two grandchildren.
Melissa L. Leoni, OD
Dr. Leoni was born and raised in Healdsburg, California. She is a graduate of the University of California, Davis and the Illinois College of Optometry. She completed a post-doctorate residency in Ocular Disease at the VA Medical Center in Huntington, WV. She practiced in Charleston, WV for two years prior to joining Bailey Eye Care.
She was the Education Chair for the West Virginia Association of Optometric Physicians (WVAOP) from 2008-2012. In 2011 the WVAOP named her 'Young Optometrist of the Year'. In 2011 she was appointed a board trustee for the WVAOP and is currently the President of the Executive Board.
Dr. Leoni enjoys hiking, camping, traveling and spending time with her husband, Sean Wilson, and their daughters, Madison and Sydney. She joined Bailey Eye Care in 2007.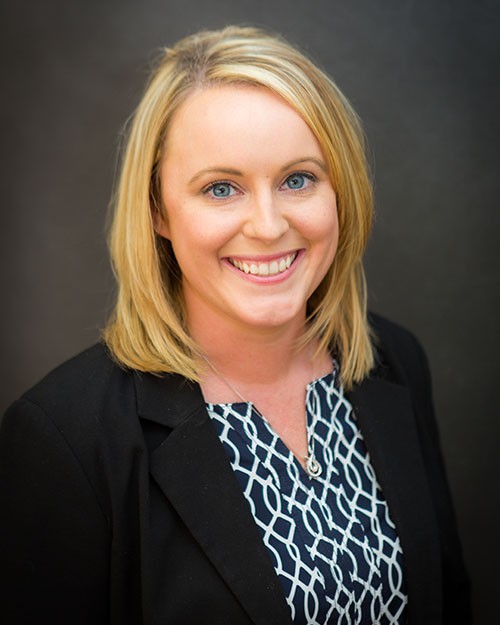 Kayla Campbell, OD
Dr. Campbell examines patients for routine comprehensive eye care. She also evaluates pediatric and diabetic patients, treats several ocular diseases, and fits many types of contacts, including specialty lenses.
Dr. Campbell is a West Virginia native. She is a 2006 Parkersburg South High School graduate. Dr. Campbell graduated Magna Cum Laude with a Bachelor's of Science Degree in both Chemistry and Biology from Alderson Broaddus University. In 2014 she received her Doctor of Optometry Degree from Indiana University School of Optometry.
Currently, she is an active member of the West Virginia Association of Optometric Physicians. In her free time she enjoys spending time with her husband, Nathan; son, Dawsen, and dog, Jada.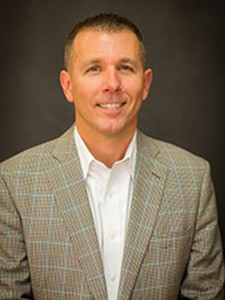 Sean
Business Administrator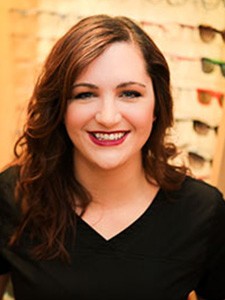 Bri
Assistant Administrator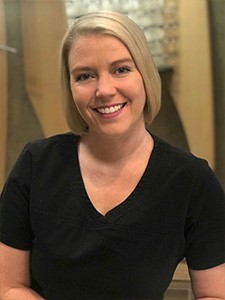 Lindsey
Clinic Manager
Certified Paraoptometric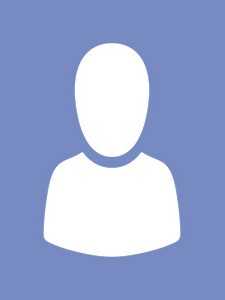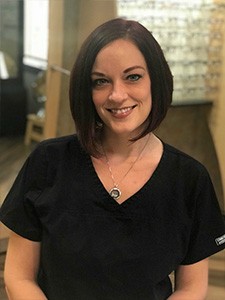 Vanessa Bailey & Dr. Glenn Bailey
Founders of Bailey Eye Care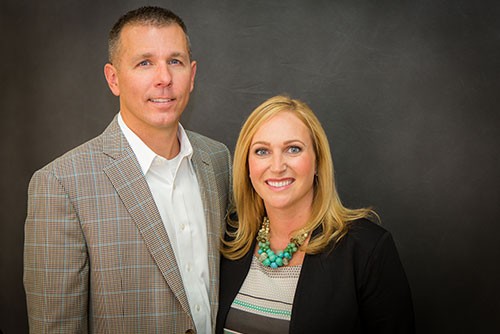 Dr. Melissa Leoni & Sean Wilson
Practice Owners